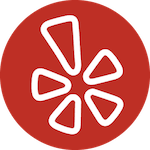 Jeff and Laura are awesome people and have such a passion for JJ. There are classes for all walks of life - entry level through advanced, Women Empowered, and even the littles in Bully Proof. We feel like family here, and enjoy all that GJJ Nipomo has to offer. See you in the mats.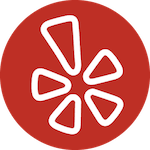 I was visiting central California for a reunion and wanted to get a Gracie BJJ workout in. The staff at this academy were able to accommodate. The facility is clean, and the instruction is top notch. If you are in the area and want a great BJJ experience this is the place. I highly recommend this Jiu Jitsu academy.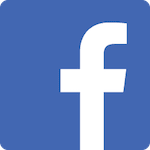 Such a fantastic school with wonderful instructors! Really great structure and discipline for a variety of high energy kid personalities. Highly recommended.
Jeff is a knowledgable instructor that has a passion for the way Jiu Jitsu and martial arts should be practiced. Fun, clean and friendly environment! I'm making Central Coast Jiu Jitsu the place to train when in SLO county. Give it a try you won't be disappointed!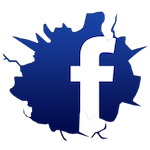 If learning badass martial arts in a safe, supportive, intelligent environment and creating connection and community with new brothers and sisters sounds good to you, I can't recommend Central Coast Jiu-jitsu Academy enough.

I found Coach Jeff and Central Coast Jiu-Jitsu Academy through his connection with the Gracie family, who are at the cutting edge of jiu-jitsu- using ancient techniques, combining them with battle-proven real world concepts in which a bigger, stronger person can be defeated by a smaller, weaker person. In addition, distinct from any other local Jiu-jitsu group, Coach Jeff teaches Gracie Combative self-defense techniques and educates us in "hidden Jiu-jitsu"- subtle concepts that have been only recently released by Rickson Gracie himself. This type of Jiu-jitsu is taught to special groups of law-enforcement and military personnel due to its extreme effectiveness.

...but none of that is why I joined Central Coast Jiu-Jitsu Academy.

I had previously tried jujitsu at another local group and found that the daily teaching routine was random and non-sequential, two concepts that as a lifelong learner, I knew were not optimal for knowledge retention. As a brand new white belt, one day we would be practicing complicated maneuvers that I had no understanding of and then the next moment we would be practicing a very simple technique. But we never seemed to circle back and review what we had learned so it felt like a mishmash conveyor belt of techniques never put together in any organized way. In addition, we were encouraged to roll, meaning wrestle or spar, with each other from day one, and I got hurt after about two months. There was quite a bit of ego and machismo felt in the gym. I'm not saying the way this group operated was wrong, from my understanding it's a fairly standard way to operate a jujitsu gym- it's just that it didn't work for me as a middle-aged person averse to injury.

Central coast jujitsu Academy, on the other hand, offers up a welcoming, personable, supportive and non-ego-based, as well as highly systematized method of passing along techniques and concepts starting with the basics and proceeding through to more and more advanced techniques. There is time for review and the spacing of techniques is set up for very fast learning and very deep understanding of the concepts involved.

I know I'm not the only one who feels lucky to be a part of this group. As we all go down this fascinating path of jujitsu together, we feel more and more like a close team or a squad, and this connection with my fellow practitioners is just as important to me as the awesomeness of the techniques that we are learning.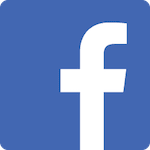 Jeff has built a really great place to safely learn Brazilian Jiu Jitsu. I'm 40, so I was worried about injury during sparing. But his focus on safety and creating a great culture makes it fun and safe. The kids classes are awesome. He makes it fun for the kids to learn by incorporating games into the mix. And he teaches them character building. My son loves it. Thanks Jeff.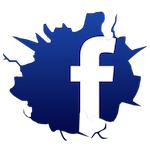 Our daughter has taken BJJ lessons from Coach Jeff for almost year now. His knowledge, professionalism, drive for instruction and kind-hearted attitude has been great; he is truly an awesome example for the students. (Also, throughout this time, he has displayed an impressive sense of patience for the children, I commend him for that!) He is a master at his trade and it is a pleasure to have my daughter as part of his academy.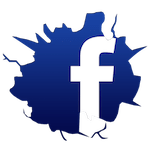 I'm so glad I found this place! Jeff is amazing and everyone here is welcoming and supportive, especially with beginners.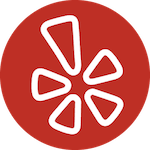 I've been training under Sensei Jeff since he was a young adult, his teaching style makes it easy to learn and feel comfortable training. I look forward to many more years of training with Jeff.
Jeff Martinez is an excellent trainer. Jeff is highly skilled in mixed martial arts with an emphasis in Jiu-Jitsu. The Brazilian Jiu-Jitsu offered at Central Coast Jiu-Jitsu is a most effective combat style that makes the most simple movements, highly effective in disabling the opponent. Jeff Martinez is patient & respectful providing clear instructions with demonstration of the art. The studio has all of the necessary equipment and furnishings for effective and safe training. I highly recommend Central Coast Jiu-Jitsu if you want to have fun and kick ass!
Sensei Jeff gives good instructions with clear directions. He is always there to show proper form and will help his students reach their goals. He is very professional and kind towards his clients. I have attended a few of his self defense seminars and they were both informative and fun. There is no doubt that Sensei Jeff knows what he is doing and is passionate about sharing his knowledge.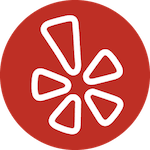 My son has been attending regular classes for some time now and he loves it. Sensei Jeff is great with my son and the other students. We recently moved from Nipomo to Santa Maria and I don't mind driving my son to practice because I know it's worth it.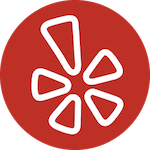 Sensei Jeff is one of the friendliest and most approachable martial artists you will meet. He has knowledge in several different arts as well as plenty of experience and training in fitness and self defense. If you are looking for an academy that will help you look at jiu jitsu in terms of above and beyond the sport then this is the place to train. I am very much looking forward to training with him in the near future.
Sensei Jeff introduced me to Jui-jitsu while serving with me in the United States Army. He did so with a calm passion that inspired me in a way that not only improved my body but improved my character. I will always be grateful for him not only in finding my own passion in Jui-jitsu but as being a great friend.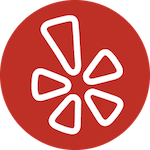 Incredible place to train, learn, and grow in the art of jiujitsu. Sensei Jeff has a vast back ground in martial arts. C.C.J.A. is family friendly and conveniently located in Nipomo. If your are interested in learning more about jiujitsu or martial arts in general. Visit Central Coast Jiujitsu Academy and see for yourself. Profesor Roy Marsh (Royce Gracie Black Belt)
I've known Jeff for several years and trained with him when he was at Fort Bragg.
He is a fantastic teacher and an extremely friendly yet focused person.
Unlike many schools, CCJJA teaches the Complete art of Gracie Jiu-Jitsu so that their students will be prepared for anything. If you want the best training in a great environment, you need to be at Central Coast Jiu-Jitsu Academy.