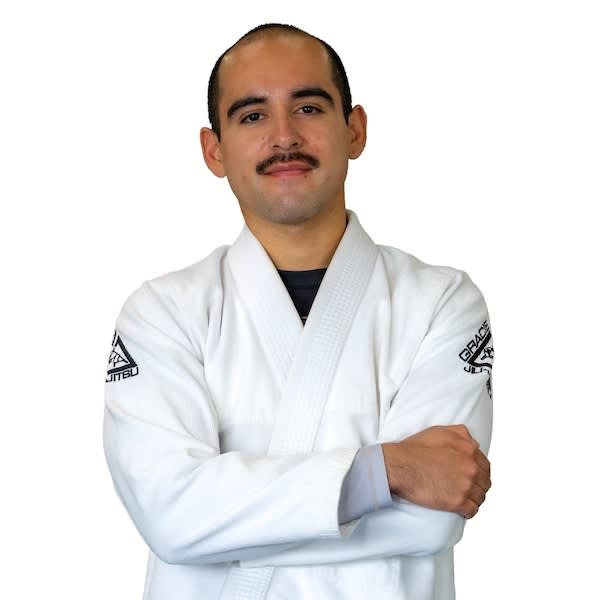 Nick Gonzales
With a genuine passion for the art of Gracie Jiu-jitsu, Nick embarked on his journey in 2021. In a relatively short span of time, his dedication and commitment have seen him rise to the rank of a blue belt. As an integral part of the teaching community, Nick serves as an assistant instructor for two cornerstone programs: Gracie Combatives and Gracie Bullyproof Jiu-Jitsu.
The Gracie Combatives program is designed to introduce students to the foundational techniques of Gracie Jiu-jitsu, empowering them with effective self-defense skills. On the other hand, the Gracie Bullyproof Jiu-Jitsu program is specially tailored for children, emphasizing respect, discipline, and the tools to stand up against bullying in a non-violent manner.
Nick's approach to teaching is rooted in patience, clarity, and a deep understanding of the principles of Jiu-Jitsu. He takes pride in ensuring that every student, irrespective of their skill level, feels welcomed, understood, and confident in their abilities.
For those seeking a more personalized training experience, Nick also offers private lessons. These sessions provide an intimate learning environment where techniques, strategies, and concepts can be broken down and tailored to meet individual needs.
Join Nick on the mat, and you'll find not just an instructor, but a mentor, guide, and a fellow practitioner in your Jiu-Jitsu journey.