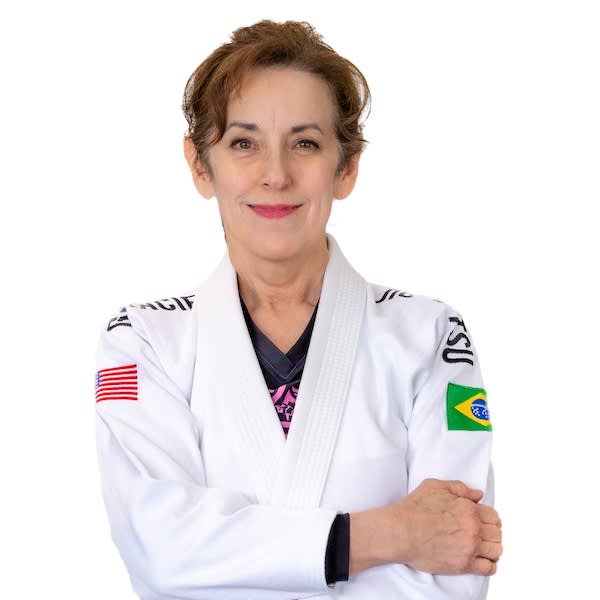 Heidi Sanchez
Heidi's foray into the world of Jiu-Jitsu began in 2021, and in a short span of time, she has exhibited remarkable commitment and passion for the art.

Achieving her pink belt was just the start for Heidi. She took her dedication a step further by becoming a certified instructor via Gracie University HQ in the Women Empowered program. This program stands as a beacon, empowering women with not just self-defense techniques, but also the confidence to face the world fearlessly. Heidi embodies the spirit of this program, instilling confidence in other women and helping them reclaim their power.

Her desire to contribute extends beyond the Women Empowered program. Heidi assists in the Gracie Bullyproof program, ensuring young ones have the tools to face challenges confidently. Additionally, she is an active participant in the Gracie Combatives program, absorbing knowledge and refining her skills in Jiu-Jitsu.

For Heidi, Jiu-Jitsu is not just about self-defense; it's about transformation. She ardently believes in the power of the martial art to change lives. As she continues to grow in her Jiu-Jitsu journey, her mission is clear: to help others realize their potential, achieve their personal goals, and lead a confident life.
Join Heidi on the mats and be part of a transformative journey where strength meets spirit, technique meets heart, and every session becomes a step towards a more empowered you.